14 November, 2022
Overnight Fresh Bialys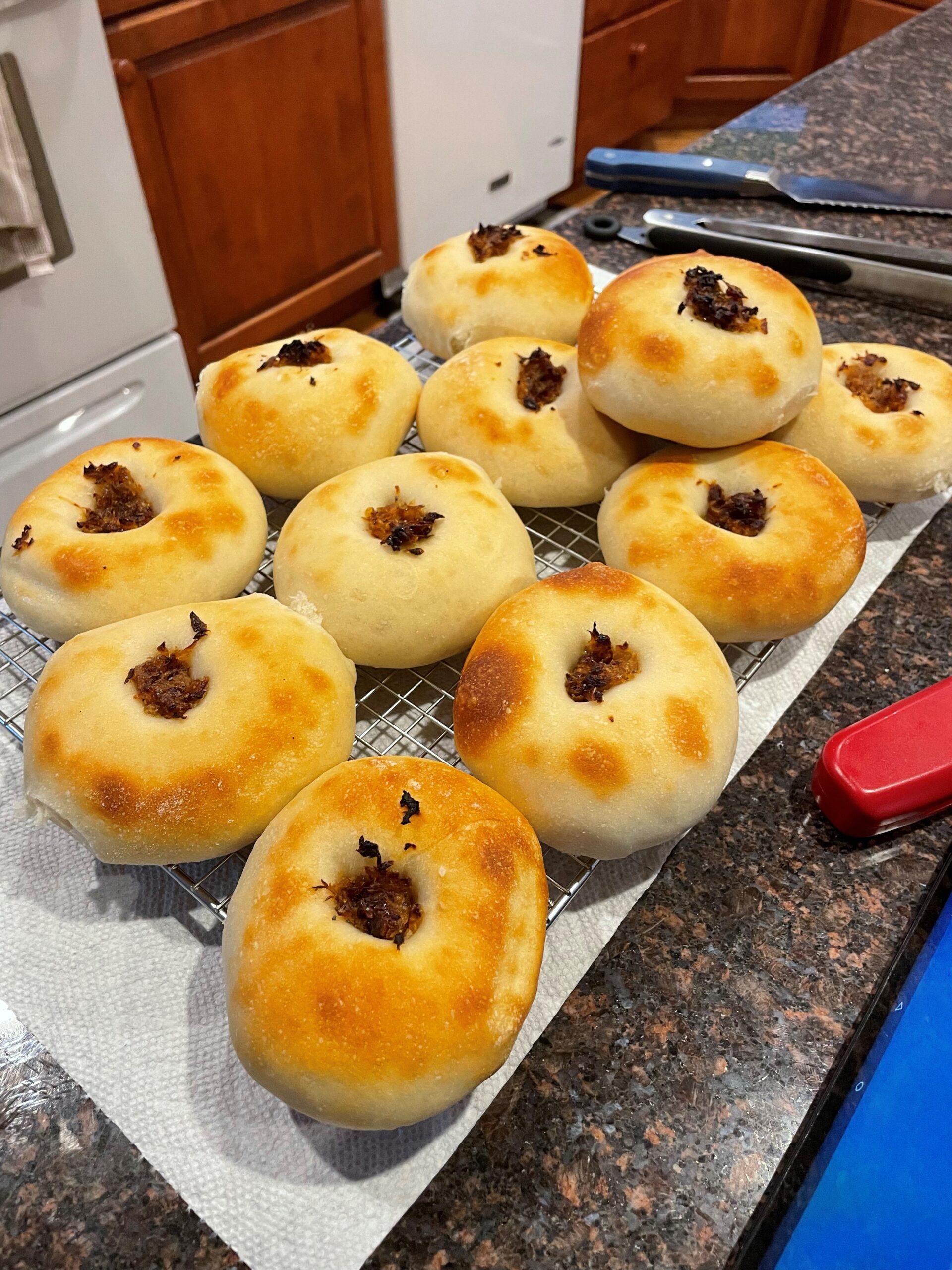 Posted in :
Breads
,
Breakfast
on
by :
Mike
Tags:
bagels
,
Breads
I've been working with my Bagel Recipe for a while now but sometimes want to tackle something just a bit different. Enter the Bialy. Similar texture but a different taste. They aren't boiled, are a little flatter and are sort of a mix between english muffins and bagels.
These are best done with an overnight rise, although I have done them same day when necessary.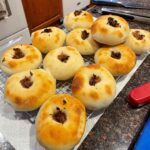 Homemade Bialys
A offshoot of the bagel, an overnight recipe
Servings
12
Bialys (maybe more)
Ingredients
Bialys
7.5

cups

bread flour (00 or All purpose will work)

1000 Grams on a scale

5

tsp

kosher salt

20 grams on a scale

1

tsp

instant yeast

4 grams on a scale

3

cups

water

680 grams on a scale
Filling
2

Tbsp

Olive Oil

For the onions

1

Big Onion or 2 smaller ones

Poppy Seeds

For Seasoning

Salt and Pepper

For Seasoning
Instructions
Prep the Yeast in warm water to get it started

Add Sugar, Salt, Flour and mix until the dough comes together

Now either knead in machine for 5-10 min or hand knead. It should be smooth and elastic with all flour incorporated.

Cover and let rise for 8-10 hours overnight in a fridge or at room temp

Remove dough and create 12-16 portions. I started with 4 once balls but they came out a little big so maybe 3oz or just a little more. Put each portion into a ball, cover with flour and plastic and let rise for another 1-2 hours while they come to room temperature.

Preheat oven to 500 (or 450 if using a steel or stone)

Make the filling: Heat oil over low/medium heat, chop onion finely and then sauté slowly for 20 min until onion starts to brown, add salt and onions get a nice brown color they are done. Take them off on stove. Mix in poppy seeds, salt and pepper to taste.

When the dough has risen, press down on the balls to create a 4-5 inch round pancake (2 in thick), get some of the air out. Then using your thumb create the space in the middle (don't make a hole), but create a flat surface and create the rim.

Put 1tsp of topping into the center of each one.

Spray top with water and bake for 8-12 minutes until just lightly brown on top.
Recipe Notes
You don't have to make these bialys using the no-knead, long, slow rise method. If you want to make them in the same day, increase the yeast to 2 teaspoons, and decrease the water to 2¾ cups. Knead the dough by hand or in a mixer until smooth and elastic. Let it rise for two hours, then proceed with the recipe.