20 December, 2017
Chicken Cordon Blue – Sous Vide – With Dijon Sauce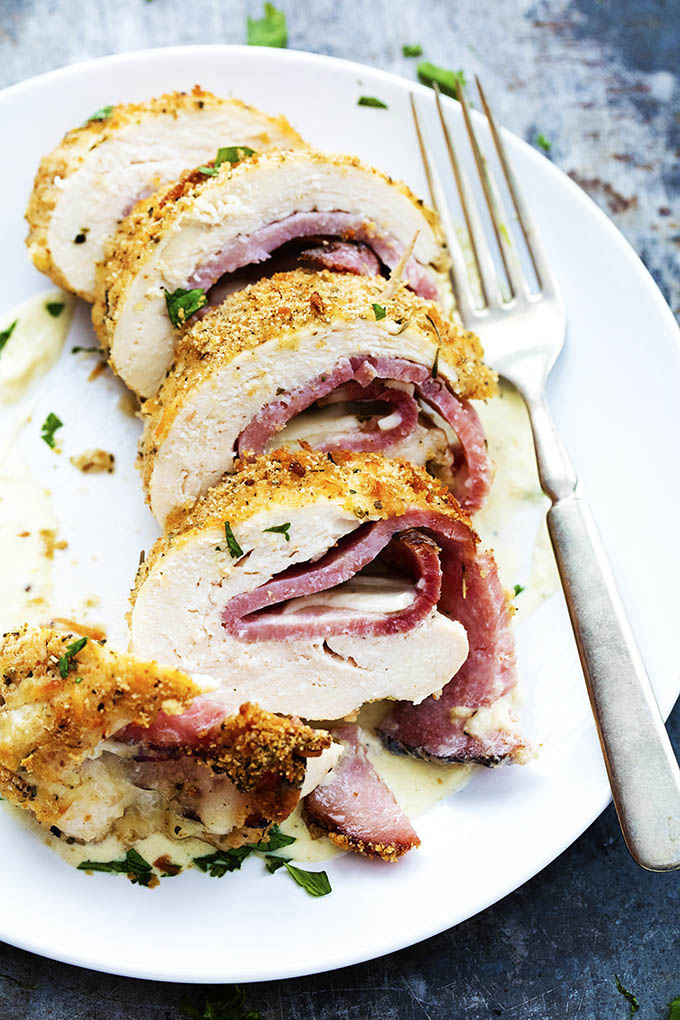 Posted in :
Not Food
on
by :
Mike
Tags:
sous Vide
As many of you know I have been cooking Sous Vide for a while.  I find that when I do proteins Sous Vide they come out really well.  In this dish, I am going to get the chicken cooked Sous Vide and then finish off with a Fry to complete the dish.  I am adding a really nice Dijon Sauce to make the meal.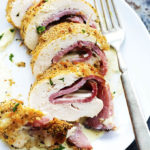 Chicken Cordon Blue - Sous Vide - With Dijon Sauce
Ingredients
4-6

boneless, skinless chicken breasts

8- to 10-ounce

6

slices

honey deli ham

6

ounces

white sharp cheddar

cut into slices

vegetable oil

for frying

1/2

cup

all-purpose flour

1/2

cup

heavy cream

1

cup

Panko Bread Crumbs

3

tablespoons

butter

3

tablespoons

Flour

2

cups

Milk

3

tablespoons

dijon mustard

1

teaspoon

garlic powder

1/3

cup

shredded parmesan cheese

salt and pepper to taste

Chopped fresh parsley

for serving
Instructions
Set the Sous Vide Precision Cooker to 140ºF (60ºC).

Butterfly each chicken breast. Season with salt and pepper.

Wrap 2 pieces of ham around each piece of cheese. Place ham-wrapped cheese in the center of each chicken breast. Fold the chicken breasts around the ham.

Place the stuffed chicken breasts in a large zipper lock or vacuum seal bag. Seal the bag using the water immersion technique or a vacuum sealer on the dry setting. Place in the water bath and set the timer for 1 1/2 hours.

While chicken is cooking, prepare the sauce. In a medium sauce pan, melt butter over medium heat. Stir in flour until mixture clumps together. Gradually whisk in milk, working out the lumps as you stir. Add dijon mustard, garlic powder, parmesan cheese, and salt and pepper to taste.

About 15 before the chicken is finished, begin heating the oil for frying: Pour about 2 inches of oil into a large Dutch oven. Heat the oil to 375ºF over medium-high heat.

Place the flour, heavy cream, and panko each in their own shallow bowl. Season the flour with salt and pepper.

When the timer goes off, remove the bag from the water bath. Remove the stuffed chicken breasts from the bag and pat very dry with paper towels.

Dust the chicken with the flour and then dip it into the heavy cream. Place the chicken to the panko and roll to coat.

Carefully transfer the chicken to the hot oil and fry until golden brown, 2 to 3 minutes.

Let drain on a paper towel-lined plate for 1 minute and serve, garnished with parsley.